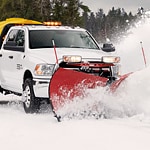 There are many reasons you should buy a Ram 3500. It's one of the best trucks on the market, and it comes with tons of features that will make your life easier. Whether you're looking for better fuel economy, more convenience features, or just an overall well-rounded truck experience, the Ram 3500 is perfect for you!

These interior features include:
1. Auxiliary audio input for your phone or MP3 player
2. A power-retractable cup holder for a more comfortable driving experience
3. Bluetooth functionality, so you can answer phone calls with the touch of a button!
4. Power folding mirrors that make parking and entering tight spaces much simpler
5. Cruise control, to keep your driving speed constant for maximum fuel efficiency
6. And finally, if you're tired of stopping at red lights like me, the Ram 3500 has a radar detector that will alert you to any police presence on the road ahead!